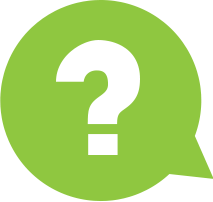 will home inspection cost be rolled into the buyer's fees?
By vondrell.allston378t693 from GA Mar 6th 2014
Powered by:

by
jcraig@...
Appraisal fees are typically part of closing costs. If you wish to have an independent inspection that is usually paid separately, but you could borrow enough to cover that expense also.
Mar 6th 2014
Today's
Rates:
Searching Today's Rates...
by
Embassy...
Home inspection and appraisal are usually paid up front by the buyer.
Mar 6th 2014
by
JoeMetzler
Home inspection is not a requirement of a lender. It is a cost the buyer pays up-front and outside of the mortgage transaction. The appraisal on the other hand IS required by the lender. Almost all lenders require the appraisal fee to be paid up-front. www.Minneapolis-Mortgage.net
Mar 6th 2014
by
William...
If your talking about the inspection done by the appraiser, then yes.. this is a buyer's fee.. if your talking about a home inspection, then because this is not required by most lending programs, it's paid for outside of the transaction and does not typically become part of the closing costs disclosure.. I'm a Broker here in Scottsdale AZ and I only lend in Arizona. If you or someone you know is looking for financing options, feel free to contact me or pass along my information. William J. Acres, Lender411's number ONE lender in Arizona. 480-287-5714 WilliamAcres.com
Mar 6th 2014