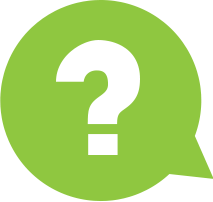 whats best corse of action for gettig my ex off the mortgage
is selling the house or refi the only route? to be honest id like to hold on to the house. i have also found online about quitclaim but not sure if that gets messy. she has not contributed to the mortgage ever, but we used her income to help qualify for better rate. divorce is not final. please help.
By 12codyk789423295 from NY Oct 8th 2014
Powered by:

by
aundrea...
First off I am not an attorney, and you should consult your attorney for more details, however for purposes to answer your concern. If she is on the mortgage and the title a quit claim (if she agrees to sign it) will only remove her from the title, not the mortgage. And that may be ok for you if you handle making the payment and give you the control to sell it whenever you would like. But if you want to retain the home, to remove her completely will require a refinance. Again, I'd chat with your attorney... Hope that helps. Aundrea Beach-Greco 702-326-7866
Oct 8th 2014
Today's
Rates:
Searching Today's Rates...
by
DaveMet...
As long as she is alive, she will remain on the mortgage, until you refinance. A quitclaim deed takes her off ownership, but not off the mortgage.
Oct 8th 2014
by
Mazzola
A quick claim does not take her off the mortgage. It takes her of the Deed. She will still be responsible for the debt and it will count as a debt against her. The only way is to refinance it your name only. We can help you with a refiance. Contact me: James Mazzola BCB Bank. 732-501-4249 or e-mail me at jmazzola@bankwithbcb.com
Oct 8th 2014
by
William...
You can always remove her from the deed, but the only way to remove her from the mortgage is by refinancing or selling. If your existing loan is an FHA loan, then it's possible you can refinance without having to provide income documentation. You will need to prove that YOU have been paying the payments for the past 12 months out of a non joint account. Not every lender allows for this type of refinance, so it's best you deal with a local mortgage broker rather than a bank.. the broker has access to numerous different lenders each one with different guidelines.. more lenders means more choices and the greater likelihood of your loan getting approved. I'm a Broker here in Scottsdale AZ and I only lend in Arizona. If you or someone you know is looking for financing options, feel free to contact me or pass along my information. William J. Acres, Lender411's number ONE lender in Arizona. 480-287-5714 WilliamAcres.com
Oct 8th 2014
by
DAVIDSHEIR
First, I would check with the laws in your particular state. Typically, a person can be taken of a promissory note (i.e. the obligation to pay - for which most people call the "Mortgage") by refinancing it without the ex-spouse on the new loan. Then, simultaneous with the close of the new loan, the ex-spouse would execute a "quit claim deed" also taking them off the title. The cost of a refinance typically runs about 2% of the new loan amount. Please let me know if you have any further questions. David Sheir, NMLS 367620. dsheir@houseloan.com
Oct 9th 2014