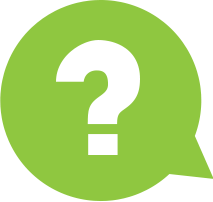 What do i need to qualify for a no cost refinance and is it really no cost or just added to the loan?
If added to the loan, that would mean you pay interest on the closing costs or is it exempt? Looking to put money as much money down to drop my interest rate. My monthly is too high
By go4gld_gary289576 from CA Dec 27th 2013
Powered by:

by
CoachJa...
Morning, there is truly no such thing as a no cost loan. The costs are added to the loan or there is an increase in interest rate to cover the cost. All you would need to qualify is a credit score above 620, a copy of your W2's for the last two years, a copy of your tax returns for the last two years, copy of your most recent banks statement and current paystubs. An appraisal would have to be completed to guarantee you have enough equity to refinance. I hope this information is helpful. If going have anymore questions you can contact me directly at djackson@envoymortgage.com. I would be happy to help.
Dec 27th 2013
Today's
Rates:
Searching Today's Rates...
by
PhilDu
No cost normally refers to a lender giving a credit to the borrower to cover the costs associated with a loan, but that credit is offset by a slightly higher interest rate. This makes sense particularly where a borrower isn't sure how long they will keep the house, or where the refiancing is of minimal benefit but if there if it is "no cost" then the borrower starts seeing the benefit almost immediately - the first couple months after refinancing. If you have cash to put down it may be better to pay some costs and have a lower rate and payment.
Dec 27th 2013
by
PhilDu
PS, keep in mind that each $1000 you put down on the mortgage will only change the payment about $5/mo. You may be better off using the cash to eliminate any other debt you may have to free up cash flow to make the mortgage easier to pay. (Just a thought.) You can buy the rate down lower as well but it can be very expensive for a relatively minor benefit. Good luck!
Dec 27th 2013
by
JohnUssery
Hey Gary,Yes, You can get a no or low cost loan. Lenders will give you a lender credit to pay or offset closing costs. Historically loans payoff through refi or sale of property every 7.2 years. Since lenders are paid off so quickly the lender credit has to be recovered within 5-6 years for it to make sense to the lender. We recover our money through a higher interest rate and a little higher monthly payment. If you are planning on staying in your home for more than 5 years it is more beneficial to pay all closing costs. The costs can be included in the loan so there is no out of pocket cost to you. I typically provide 3 choices: lowest possible rate with no lender credit, low rate with partial lender credit, or higher rate with full lender credit for closing costs. Give me a ring today on my cell at (916) 223-1003 so we can discuss more details.Thanks,John UsseryAlpine Mortgage Planning2281 Lava Ridge Court, Suite 210Roseville, CA 95661
Dec 27th 2013
by
Jimmy.Vu
You do not need to do anything extra to qualify for a no cost loan. Best way to tell how expensive a loan is by comparing the interest rate with the APR. If you have a your interest rate is the same as your APR, it is no cost. If your APR is higher than your interest rate, then you will know that their are costs rolled into the loan. I would personally take a slightly higher interest rate to have my closing costs paid for with the lender credit as long as I am saving money. Feel free to contact me for more information. Jimmy Vu - American Financial Network - 949.287.4134 www.afndirect.com - jvu@afncorp.com
Dec 27th 2013
by
scottwmson
the term "No Cost" is misleading. There is a cost to everything. My broker points are usually paid for by the lender. the title, escrow, appraisal and other fees can be paid for by one of three ways. you can pay them when you sign in escrow (lowest rate and payment) - you can finance them into the loan (higher payment and yes you are paying interest on the fees) - you can take a higher rate and receive rebate to pay the fees (hier rate and payment but not paying interest on the fees). depending on the homeowners particular situation any of the three ways can be a benefit. I would be happy to work up some specific scenarios for you so you will know what is really best for you. I work in Sacramento and live in Elk Grove. Let me know a good day and time that we can meet or I can get you information over the phone, which ever is best for you. now is a great time to lower your rate as according to CNBC this morning rate will be going up in 2014. Scott Williamson, Sacramento Mortgage Inc. 9162610499 scottpwmson@gmail.com
Dec 27th 2013