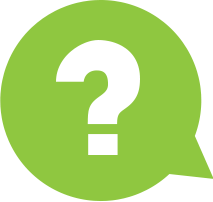 What are rates like on 15 versus 30 year FHA mortgage?
I'm looking to move to Hartford but it will likely be for 8 years tops. Could I get lower rates going with the 15 year option? Or will that have ramifications, i.e. larger down payment needed
By rolandferrer873465247 from CT Feb 3rd 2015
Powered by:

by
Embassy...
Down payment can still be as little as 3.5% Typically shorter terms will have lower rates and such is the case with 15 year FHA loans they are around .5% lower than 30 year FHA. We would be happy to help you and give you a free analysis and pre approval. call us anytime 800-991-5309 that is my direct # good Luck!Michelle
Feb 3rd 2015
Today's
Rates:
Searching Today's Rates...
by
DaveMet...
Rates on 15-year loans are about one-half percent lower than on a 30-year loan.
Feb 3rd 2015
by
JoeMetzler
The minimum down payment on an FHA loan is 3.50%, regardless if it is a 15-year or 30-yr. 15-years rates are better, but as the term is just 15-years, the payments will be significantly higher. Many people choose the 30-year for the smaller "mandatory" payment, and then make extra payments when possible. For FHA loans in MN, WI, and SD - Visit www.MortgagesUnlimited.biz
Feb 4th 2015
by
William...
The rates are lower on a 15 vs. 30, and the monthly MI is much lower.. but there is no additional down payment needed.. as far as what the actual rates are,,, you'll have to pick up the phone and contact a local Mortgage broker to find out.. current laws make it illegal to quote interest rates without quoting the APR, and taking a full application. Any competent loan officer would never throw out an interest rate without knowing the borrowers complete loan profile.. anyone that does is probably someone you should avoid using.. I'm a Broker here in Scottsdale AZ and I only lend in Arizona. If you or someone you know is looking for financing options, feel free to contact me or pass along my information. William J. Acres, Lender411's number ONE lender in Arizona. 480-287-5714 WilliamAcres.com
Feb 4th 2015