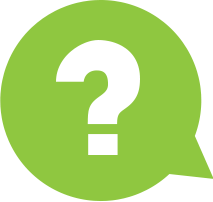 Second request: your square footage is arbitrary and totally wrong. My previous request for update was left in deaf ears.Tu ttn5153@yahoo.com
Second request: your square footage for my house at 1967 Seville St, Santa Rosa, CA 95403 is arbitrary and totally wrong. My previous request for update was left in deaf ears. If you don't know, don't publish it.Tu ttn5153@yahoo.com
By ttn5153858 from CA Oct 23rd 2013
Powered by:

by
msilkw_...
What is your question? How can I help? =Mike Silkworth Union Home Mortgage (msilkworth@unionhomemortgage.com
Oct 23rd 2013
Today's
Rates:
Searching Today's Rates...
by
AmFirst...
The public records for this property shows 1239 sqft. If this is not accurate, then you need to take this up with the City of Santa Rosa and have them adjust the square footage. The public record square footage is typically based upon the permitted GLA (Gross Living Area). That means that a permit was requested, approved, the work completed and a final inspection performed. If any one of these steps is missing, the permit is not valid and therefore the GLA addition would be considered illegal and not permittted. Appraisers typically will measure the subject property and compare that calculation against the public records to determine if there have been modifications or additions that were not permitted. Non-permitted GLA will affect the estimated market value of the subject property as that space is not allowed to be included when comparing against other competing properties. If you believe that the square footage should be more, then again, your best course of action will be to speak with the City of Santa Rosa building department. One other point you need to understand: Your property tax assessment is based upon the comparable price per square foot times your property's recognized square footage. If you argue for an increase in the square footage, expect an increase in your property tax bill as well. Good luck.
Oct 23rd 2013
by
PhilDu
Reminder that this is a public forum, not a good direct communication option for particular lenders.
Oct 23rd 2013