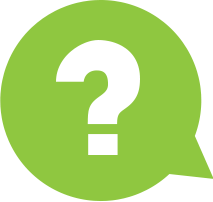 requiirements for getting 0 down usda?
my credit is ok around 695. i know there is also an income requirement but i couldnt figure it out for idaho on the usda.gov site. i make 52k anual and live on my own so no other income for house.
By baronaust87623942 from ID Oct 10th 2014
Powered by:

by
abyrd@a...
The income requirement is different from county to county throughout the state. Based on your credit score and your income you should have no issues qualifying. Check out the USDA website that shows the income requirements by county for Idaho. Here is it: http://eligibility.sc.egov.usda.gov/eligibility/welcomeAction.do?pageAction=pageLoad&requestInfo=GuaranteedIncomeLimits&NavKey=incomelimit After checking this give me a call and I can get your pre-approved. I can be reached at; Mobile: 208-818-3768 Office: 208-292-4213 E-mail: abyrd@goldwaterbank.comNMLS # 1117336
Oct 10th 2014
Today's
Rates:
Searching Today's Rates...
by
lorneha...
You are below the income limit, so you will be ok. Be happy to assist you with your purchase. I can be reached at lorne@gobestloan.comThank you
Oct 10th 2014
by
jondrick
Hi There.You are in Lewiston County...correct? I actually just drove through Nez Perce last weekend. It's beautiful! My good friends, the Websters are from there. :)For one person - the income limit is 74,750 for RD. I would love to help you with your home loan. My contact information is; Jessika Ondrick - Email: jondrick@AmeriFirst.usBranch Manager - Sr. Mortgage Loan Officer | NMLS 13465AmeriFirst Financial, Inc. | NMLS 145368
Oct 10th 2014
by
William...
Your credit score is within the acceptable range, however without actually looking at your credit report, it's impossible to say for sure if you can get approved. As far as the income, you can go USDA 502 Guaranteed financing with up to $74,750 annual income based on Boise County. Each county in ID is different, so you would want to go to USDA's income calculator to determine your eligibility based on your exact county. http://eligibility.sc.egov.usda.gov/eligibility/incomeEligibilityAction.do I'm a Broker here in Scottsdale AZ and I only lend in Arizona. If you or someone you know is looking for financing options, feel free to contact me or pass along my information. William J. Acres, Lender411's number ONE lender in Arizona. 480-287-5714 WilliamAcres.com
Oct 10th 2014