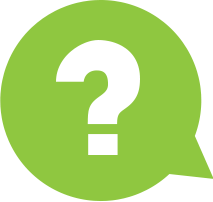 refinances that do not require appraisal
hoping theres a way to refi without needing to go through this? i have a VA mortgage
By seanjustin7486672 from VA Dec 8th 2014
Powered by:

by
sarah@p...
If you have a current VA mortgage I can do a VA Interest Rate Reduction Loan and there is NO appraisal needed. Please email me at Sarah@priorityfin.com with any questions that you have.
Dec 8th 2014
Today's
Rates:
Searching Today's Rates...
by
melissa
Hey Sean, I'd be glad to help you with that. You can email me at m.evans@newdominionfinancial.com or check us out on Facebook at facebook.com/newdominionfinancial I'm a VA loan specialist so I can definitely help :)
Dec 8th 2014
by
gfilzen...
Depending on which investor/lender you use the VA does allow "IRRRL" refinancing without an appraisal. "IRRRL" is the VA's term for "Internal Rate Reduction Refinance Loan". The VA allows no appraisal on IRRRL's but some lenders/investors will still require it. That is why some VA lenders will tell you that you DO need an appraisal and others will tell you that you do NOT. As a DIRECT VA Lender we do have investors that do NOT require the appraisal. Also as long as your employment (same employer and job) has not changed, we can typically do the loan without even asking for income or asset documentation. This is referred to as a "Streamlined VA Refi or IRRRL". If you would like to apply please contact me at 310-619-4700 or gfilzen@mtgcapital.com. We are an experienced VA Lender with great reviews from our clients. We look forward to serving you. Greg Filzen, Loan Officer
Dec 8th 2014
by
William...
Yes.. VA has the I.R.R.R.L. loan.. the guidelines do not require an appraisal, but not every lender allows for this.. Understand that VA does not acutally lend money.. they only insure loans against default.. the lenders, or those with the $$$ will oftentimes have their own rules above what VA requires.. it's these "overlays" that might require you need an appraisal. For this reason, I always suggest you contact a local mortgage broker rather than the big bank on the corner.. brokers deal with multiple lenders with each one with varying overlays.. more lenders, means more loan options and the greater likelihood your loan will get approved.. .. I'm a Broker here in Scottsdale AZ and I only lend in Arizona. If you or someone you know is looking for financing options, feel free to contact me or pass along my information. William J. Acres, Lender411's number ONE lender in Arizona. 480-287-5714 WilliamAcres.com
Dec 8th 2014
by
SimonNwoke
If you have a current VA mortgage I can do a VA Interest Rate Reduction Loan and there is NO appraisal needed.It is called VA IRRL. Call me to discuss. No appraisal needed.
Dec 8th 2014
by
DaveMet...
Yes, as others have said, a VA IRRL does not require a new appraisal.
Dec 8th 2014