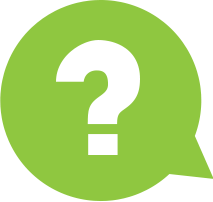 MI required on fha condos?
A condo is going to be best for my budget and so is the lower fha down payment. will i still need to pay mortgage insurance if its a condo and not single family?
By col42nader7563753 from OR Aug 1st 2014
Powered by:

by
TheLoan...
Yes you will.However, the FHA loan may not be the best loan program for you. Call me if you'd like to explore other options and make sure you're getting the best loan for your situation. FHA mortgage Insurance can never be removed, and is WAY more expensive than Private Mortgage Ins. with a conventional loan.Chris Barry (503) 515-2309
Aug 1st 2014
Today's
Rates:
Searching Today's Rates...
by
JerryPo...
MI is on every FHA loan to matter what the property type. And as Chris stated MI on FHA financing stays on for the life of the loan, plus you will have an Up-Front Mortgage Insurance Premium that'll be add to your loan amount. If you qualify, a conventional loan may be a better alternative. No Up-Front Mortgage Insurance required and you have options on how to structure the MI; One-Time Paid Up-Front Premium, monthly, split. If you'd like to find out more detailed options specific to your situation, I'm available jpotter@stearns.com.All the best!JP
Aug 1st 2014
by
mconvin
hi there: You might want to look into Fannie Mae's program 3% down with No MI option. rates are still competitive..Condos are fine also.. Any questions, let me know. Lending Nationwide (Mike 703 505 5300) NMLS 754875
Aug 1st 2014
by
PhilDu
yes, absolutely. If downpayment is a challenge FHA will be the best option but if you can put together 5% down (even using gift funds) a conventional loan will usually be a better option in the long run. (3% down Fannie Mae suggested by someone else is no longer available as of last fall.) Be careful, FHA financing for condo's is only allowed if the condominium development is approved for that type of financing which often can take a while to put in place if it is not already approved.
Aug 1st 2014