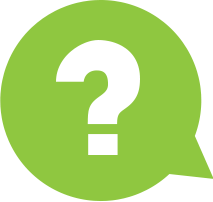 Lowest down payment for self employed mortgage?
Own my own business - can't do 20% down. Have FHA mortgage now but I was working for someone else when I bought years ago. Thanks for any and all input with this.
By halieah7892763118 from HI Sep 22nd 2014
Powered by:

by
KimBennett
There are a few options available to you, however, I do have a few questions in order to give you the best advice. Please call me at 239-603-8127 at your convenience. I have been in the business over 25 years and work with many lenders and banks. I do appreciate the opportunity to earn your business and look forard to speaking with you.Thank you,Kim Bennett
Sep 22nd 2014
Today's
Rates:
Searching Today's Rates...
by
JoeMetzler
Being self-employed doesn't keep you from any loan programs. You can use any program. Standard conventional, FHA, VA, etc. The issue with self-employed people is determining their income. You will need to supply two-years of Federal Tax Returns (Business and personal). Lenders will see what you reported for income, subtract out expenses, and whatever is left over - averaged over two-years, will be your qualifying income for mortgage purposes. Learn more at http://joemetzler.com/self_employed_homebuyers.htm
Sep 22nd 2014