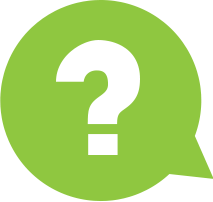 i've saved a few years to buy a home but my credit is around 600 due to old credit debt. Are subprime loans still available?
how much higher are rates, i figure if rates will go higher anyways in the next year i might as well go for it with bad credit instead of waiting to improve. Suggestions?
By mtnmike.ambrose177109 from CO Nov 19th 2013
Powered by:

by
Bneuwirth
Mike, With your current score around 600 we can actually get you into a federally insured loan (FHA Loan). These loans typically require 3.5% down and have interest rates comparable with prime rate. If you would like some additional information please give us a call @ 719-749-7021 or email me brian.neuwirth@tlclender.com. Do not let someone tell you that you have to go subprime lets look and see what we can do to help you. Thank you and good luck
Nov 19th 2013
Today's
Rates:
Searching Today's Rates...
by
gdahlg_...
No there not but some lenders will go approve a 600 credit score on a FHA loan
Nov 19th 2013
by
Corey_S...
Hi Mike,We have a 3.5% down program that will allow a 580 credit score with very low 30 year fixed rates. This is one of our standard programs and a much better program than any subprime programs you may find... if you find anyone offering them at all. I would be happy to do a full credit analysis for you and let you know what we can do. Feel free to call me at 970-672-0496 Thanks, Corey
Nov 19th 2013
by
DaveMet...
FHA 3.5% down is your best bet.
Nov 19th 2013
by
kay@kcm...
Hello Mike,I am a local licensed mortgage broker here in Colorado and would be happy to discuss your options. 720-670-0124 Kay. We do offer FHA loans and can go down to 580 credit scores, which require a 3.5% down payment and can come from a gift from a family member. If you are a veteran you might be able to do a VA loan with 0 money down. If you are looking for a rural property you might think about the USDA/Rural Housing product with 0 money down.
Nov 26th 2013