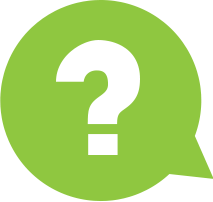 Is it possible to have two conventional loans backed by fannie mae?
I have a mortgage nearly paid off and interested in renting it out as i purchase a new primary residence? Is there a better option..
By bobby_clarkb2b88843 from FL Dec 5th 2013
Powered by:

by
William...
absolutely.. Fannie Mae allows for up to 10 financed properties.. As far as better options, you need to understand that the write off opportunities are different for properties used for primary residence vs. investment. Which way would be better is really a question you should be asking your tax consultant.. I'm a Broker here in Scottsdale AZ and I only lend in Arizona. If you or someone you know is looking for financing options, feel free to contact me or pass along my information. William J. Acres, Lender411's number ONE lender in Arizona. 480-287-5714 WilliamAcres.com
Dec 5th 2013
Today's
Rates:
Searching Today's Rates...
by
DavidOr...
Hi Bobby, there are a couple ways to look at this. First, to answer your question as William Acres already addressed, you can absolutely have multiple Fannie Mae loans. As for the best structure, you could look at either cashing out money from your primary to purchase the new home so you only have 1 mortgage or, you could take out a 2nd mortgage. I would love to speak with you directly in further detail. We're a boutique broker in Florida, Satori Financial Mortgage Group. My name is David Ortega. Our website is www.satorimortgage.com. My email is dortega@satorimortgage.com and our office number is 954-900-9788 or toll free, 866-633-2150.
Dec 5th 2013
by
billdunger
Without selling you on how great of a loan officer I am or how good my company is. The simple answer is YES
Dec 10th 2013
by
eblossman
Yes of course, FNMA allows for up to 10.Good luck
Dec 10th 2013