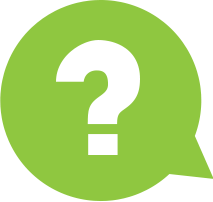 is it possible to do a conventional loan for a condo at 95% LTV?
i'm hearing it's usually only 90% max but that some lenders can make exception. please let me know if this is true or not. thank you.
By conniemsoccoro32878585 from CT May 12th 2014
Powered by:

by
Jeff He...
Some lenders can do the 95% Loan to value as long as the condo questionnaire comes back with the correct responses, mainly owner occupancy rate that is the number of units which are owner occupied VS rented, not more than one owner does nOT own more than 10% of the units, there are some other questions but those are the main ones, if the condo project is FHA approved you can then go with as little as 2.5% down paymentplease feel free to call me 860-836-6952 I would be glad to talk with you
May 12th 2014
Today's
Rates:
Searching Today's Rates...
by
btippe_...
Yes, you can do as little as 5% down w/ no mortgage insurance.Contact me if interested @ 203.221.2661
May 12th 2014
by
rgraybi...
Hi there! Yes, it is possible to do 95% financing on a condo. I am actually doing 2 right now. I would be happy to help you and answer any more of your initial questions. Please reach out to me at any time. I am local. 203-530-2674
May 12th 2014
by
Embassy...
We can do 95% ON CONDOS! Call us anytime. 800-991-5309
May 12th 2014
by
PeteBass
Yes you can do 95% LTV on a condo- Depending on the Condo, HOA, credit, income, to qualify. I am with an local community bank here in CT and we love to help borrower's. you can call me at 203-788-2619 or e-mail pbass@nvsl.com -Look forward to hearing from you,Pete
May 12th 2014
by
jschlobohm
Your choice Fannie Mae, FHA, VA assuming the condo is qualified.John Schlobohm Mortgage Planning Specialist 914-433-4646
May 12th 2014
by
do1025
Hi Connie,You can purchase a condo putting 5% down as long as Condo meets certain criteria. I would be more than happy to speak with you further about this. My name is Dotty Owens and I am the Broker/Owner of C.U. Members Mortgage in Connecticut. I can be reached at 203-469-5626. I hope to hear from you.
May 15th 2014
by
nationw...
Yes we offer 95% LTV financing on condos nationwide. Let's discuss your loan scenario in more detail. Contact me at 800 315 8803. My name is Jamie and I have been in the mortgage business since 1989. I am happy to answer your mortgage questions, 7 days a week and review your loan scenario. Until then, I look forward to hearing from you. Jamie Lynne - www.bartprequalifies.com - email Jamie@bartprequalifies.com - 800 315 8803
May 16th 2014