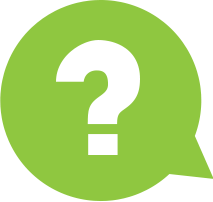 If i want to sell my home and buy another, what appraisals/ home inspection will i be responsible for?
also curious, is it a good idea to use the same realtor to sell my house and find me a new house? would is simplify the process or create problems
By jerry.t7676782 from MD Dec 9th 2013
Powered by:

by
Jimmy.Vu
You would need an appraisal for both properties. Depending on the situation, using the same Realtor can have it's advantages. But other realtors may have access to different listings. I can help you qualify your buyer to ensure your sales contract deadline is met. I can also help you get qualified for your new home purchase. Feel free to contact me via phone or email. Jimmy Vu - American Financial Network - 949.287.4134 - jvu@afncorp.com
Dec 9th 2013
Today's
Rates:
Searching Today's Rates...
by
usdaloans
As a lender I am not partial. I would note that the fact that you are asking means they have not built a lot of trust with you as a great agent. It really doesn't matter, use who you like. If you want a good local lender call me 443-624-9398 I am in SOMD check out http://www.lovelylender.com
Dec 9th 2013
by
Skinne
If you are requiring mortgage financing to purchase the new house then in most cases your lender will require an Appraisal be completed to confirm the value of the property and collateral for the loan. At your option, you may want to do a Home Inspection but that is not usually required by the Lender. As a Seller, you are typically only required by most contracts to complete a Pest Inspection (~$35)on your home to verify no pest infestation. Additionally, I would usually suggest using the same Realtor for both transactions that way they can coordinate items between the two transactions. You may also be able to negotiate a lower listing fee if that realtor knows you will be using her for the new purchase.
Dec 9th 2013
by
Jerry - in regards to the appraisal and home inspection of your new home, typically you'd be responsible for the cost. As for working with the same Realtor to sell and help you find another home, yes it would help tremendously. They'd be familiar with your entire situation and can help guide both transactions so they can close simultaneously.
Dec 9th 2013
by
DaveMet...
It is normally the buyer who pays for the appraisal and home inspection.
Dec 10th 2013
by
William...
Typically, when you sell a home, the buyer is responsible for paying for the appraisal and inspections.. If you are aware of any property deficiencies, you might want to be proactive and fix them prior to putting your home on the market.. when you go to purchase your next home, you will have to pay for the appraisal and inspections. As far as the realtor goes.. I would recommend you use the same realtor.. for most professionals, they will offer you a deal if they can represent you on both transactions.. but work out your deal upfront, and be sure there's an out for you incase your realize your realtor is not the right fit for you.. .. I'm a Broker here in Scottsdale AZ and I only lend in Arizona. If you or someone you know is looking for financing options, feel free to contact me or pass along my information. William J. Acres, Lender411's number ONE lender in Arizona. 480-287-5714 WilliamAcres.com
Dec 10th 2013