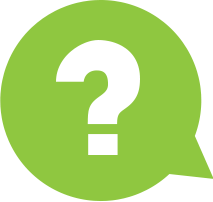 I rented my house for 11 months. Now I moved back in it. I would like to refinance but my banker wants to give me an investment property rate.
I would like to refinance. However, Chase will not give me the rate for a primary residence. They are requiring an endless trail of paper bills to approve my loan. I have excellent credit rate and have a good income. Very frustrating. Any advise?
By drmaryrene775 from NY Apr 10th 2014
Powered by:

by
jgoldberg
I would need some more details,please feel free to call me at 631-360-2151 to discuss in further detail. I am available from 9am- 10pm dailyThank youJoy GoldbergAccurate Capital Corp
Apr 10th 2014
Today's
Rates:
Searching Today's Rates...
by
Embassy...
Be sure to change all your documentation to your home address that you are trying to refinance and then try to refinance again with another lender. We would be happy to help you and we are located in NY. Please call me with any questions. Michelle 845-323-2069
Apr 10th 2014
by
jschlobohm
The borrower has to be on title and residing in the property for at least 12 months. Continuity of obligation rules apply.John Schlobohm jschlobohm@luxurymortgage.com 914-433-4646
Apr 10th 2014
by
eneal@a...
The main thing is a letter of explanation explaining what you did. Based off of what you briefly described you shouldn't have any issues. Feel free to contact me through my profile for a no cost, no obligation rate and fee estimate. Or you can reach me at 631-468-8709 or 631-408-0890 Gene Neal.
Apr 11th 2014
by
PeterBo...
I am a direct lender in NY. If you moved back in, I can do it as primary. Call me or email me. Peter.Botros@USmortgage.com 347 231 4444 will be happy to help
Apr 11th 2014
by
msilkw_...
Risk is higher on an investment property than with an owner occupied home. In the past, people have fraudulently represented a home as owner occupied when it really was not. This is what they are trying to protect against. However legitimate your situation is, it has raised a "red flag" that requires proof of your intention to keep this as an owner occupied residence. As you can imagine, intention is a hard thing to prove. There are many circumstances that would make a lender comfortable with your situation. For instance if you were placed on a temporary assignment out of town by your employer and are back now. Your problem is that the bigger the lender, the more exposure they have and the less likely they are to take the risk on your situation. It is very likely that you need to take all of your information to a different lender and give a detailed and documented explanation of the 11 month period and walk away from the current bank.
Apr 11th 2014