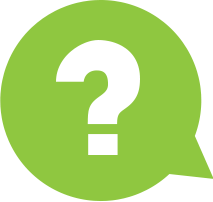 I am looking for a Jumbo construction loan, around $545,000 with a 95% LTV. Is there anything out there?
We are looking at about $500,000 for the house and land combined. The builder currently owns the land already. However, if we can, we would like to buy the adjacent lot also and combine it with the other lot. So, we are looking at $545,000 total for all options, with 5% down. Are there any options? Combo options 80/15/5 etc?
By mslissap183 from SC Nov 24th 2015
Powered by:

by
William...
Highly unlikely you would ever find that type of loan product.. Construction loans are the most risky.. the lender commits today for a property that can take up to 1 year or more to finalize.. During the mortgage crisis in 2007, lenders with active construction loans took the biggest hit and bankrupted many lenders.. If you were within the conforming loan limits ($417K) then you might find a lender, but even then, it would be difficult.. but a jumbo 5% down combining 2 parcels.. not gonna happen.. I'm a Broker here in Scottsdale AZ and I only lend in Arizona. If you or someone you know is looking for financing options, feel free to contact me or pass along my information. William J. Acres, Lender411's number ONE lender in Arizona. 480-287-5714 WilliamAcres.com NMLS# 226347
Nov 24th 2015
Today's
Rates:
Searching Today's Rates...
by
JoeMetzler
Sorry, but what you are looking for doesn't exist. You best case in the jumbo market is going to be 10% down, and even that will be difficult.
Nov 24th 2015
by
Ryan.Wi...
There is a product that allows for a 95% LTV in some markets that are designated FHFA High balance markets, however Spartanburg, SC is not on this list currently. The property value is also to high for a USDA 100% loan.We have a couple of options for you in your scenario - we offer an option that has a 90% ltv and will allow subordinate financing in some situations. Has the builder completed the home or are you looking to finance the construction? The two parcels could be combined via the title process, but could add some time. Let me know if you want to discuss options. We are local in Columbia, SC - Ryan Wiskes, Academy Mortgage, NMLS #1292970, 803.567.4631
Nov 25th 2015