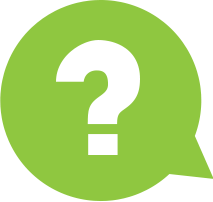 How soon before I put my house on the market should I get pre-approved on a new property
By illiterod.frey7651775 from NY Feb 11th 2014
Powered by:

by
William...
You should do it before you put your house on the market.. if there is something preventing you from getting approved, you would have time to get it corrected. If you sell/list your home and accept a contract before getting approved, and then you find out you have an issue, you would have to try to get it fixed before having to perform on a sales contract which has a deadline.. backing out of a real estate sales contract can have severe legal complications, so it's best to get your financing in order before committing to selling your current home. I'm a Broker here in Scottsdale AZ and I only lend in Arizona. If you or someone you know is looking for financing options, feel free to contact me or pass along my information. William J. Acres, Lender411's number ONE lender in Arizona. 480-287-5714 WilliamAcres.com
Feb 11th 2014
Today's
Rates:
Searching Today's Rates...
by
Mazzola
You should b approved now. Jim 732-501-4249
Feb 11th 2014
by
chris@m...
I would advise getting pre-approved prior to listing your home. You can make the pre-approval contingent on the sale of your home and work towards a simultaneous closing. Feel free to contact me at chris@myqcfunding.com or (716)799-0846 Chris Corica for a no cost, no obligation mortgage consultation. I specialize in NY and would be happy to help.
Feb 11th 2014
by
PhilDu
Yes, before you list it for sale if you want to make sure you'll be able to buy something when the house sells.
Feb 11th 2014