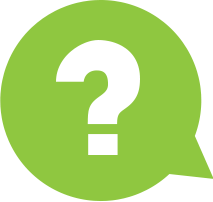 how long do preapprovals last?
odd question but do they have something like an expiration date? might have to delay selling our current home now
By corrine.r.heuler7146397 from CT Feb 24th 2014
Powered by:

by
William...
Pre approvals are generally good for 60 days, but are always subject to re verifying of information upon file submission. So in general, if nothing changes negatively on your credit, or you don't lose your job or income, you should be ok.. I'm a Broker here in Scottsdale AZ and I only lend in Arizona. If you or someone you know is looking for financing options, feel free to contact me or pass along my information. William J. Acres, Lender411's number ONE lender in Arizona. 480-287-5714 WilliamAcres.com
Feb 24th 2014
Today's
Rates:
Searching Today's Rates...
by
rgraybi...
Hello Corrine, pre-approval letters are typically good for up to 60 days. We would verify again just a few things to be sure nothing has changed since your initial pre-approval letter. Pulling your credit again may not be necessary until you are ready to submit an offer on a home. You may call me anytime with questions, day or evenings. We are a direct lender in Milford, CT. 203-530-2674
Feb 24th 2014
by
mmason
Most Pre-approvals last 60 days however we will require that you update bank statements and paystubs to verify the information used to obtain the pre-approval is still valid. If you have any questions please call me at 203-400-6288 we are a direct lender in Trumbull CT.
Feb 24th 2014
by
rhanson
30, 60, or 90 days depending on the lender. Your pre-approval should have an expiration date on it. However, it should be a relatively simple process to update it if necessary. - New credit report and updated copies of pay stubs and bank statements. I'm happy to help with the financing or just give you advice. If you need more information, or a competing rate quote call, email or use my live support button to discuss or get in touch with me. Web Address for live chat or quote is: http://www.loansfromrob.com/quote/ Email is robertlh66@verizon.net and direct phone is 240-752-7549. Good Luck -- Rob Hanson
Feb 24th 2014