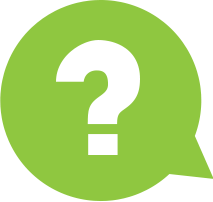 how likely is it to get a vA loan with 667 credit scoer?
By heisenberg_jiro78623380 from OR Oct 15th 2014
Powered by:

by
lorneha...
VA loans only require a 620 credit score. I am licensed for Oregon.Please feel free to contact me at lorne@gobestloan.comThank you
Oct 15th 2014
Today's
Rates:
Searching Today's Rates...
by
JerryPo...
Highly likely! Although credit score is not the only factor in approving a mortgage loan. Your debt-to-income will also be considered. Apply at www.myhomeloanpreapproval.com and we can look into it for you.
Oct 15th 2014
by
Jericho...
With a 667 score you should not have any problem getting a VA loan, providing you meet all of the other qualifications.
Oct 15th 2014
by
gfilzen...
It is VERY likely that you would qualify. A 620 score is typically OK for VA approval. Your debt to income ratio needs to be calculated. All VA lenders in the US typically use the VA's Automated Underwriting System (AUS). The best way to know if you are approved is to apply and let us run the AUS. Then you will know for sure, be quoted a current interest rate/programs, and be good to go for a refinance or we will issue a Full Pre-Approval Letter for a purchase. You can apply online at www.bluestonecapmtg.com or we can take your application over the phone at 310-619-4700. Please let us know how we can help! - Greg Filzen, Licensed Loan Officer / VA Specialist
Oct 15th 2014
by
William...
If credit scores were the only thing a lender looked at, then a 667 is within the acceptable range.. most require a 620-660. However, lenders analyze about 100 different things when determining one's eligibility.. without actually applying, it's impossible for anyone here to say yes or no.. I've seen borrowers with a 740 credit score get denied, so there's no guarantee.. The best advice I can give you is to contact a LOCAL mortgage broker and apply with them. By applying with your LOCAL Broker, you have an advantage because he's familiar with local customs and works with numerous lenders, seeking out the best loan terms for your particular scenario. Because he has lower overhead, he can offer you lower rates and lower fees than most of the larger lenders.. I'm a Broker here in Scottsdale AZ and I only lend in Arizona. If you or someone you know is looking for financing options, feel free to contact me or pass along my information. William J. Acres, Lender411's number ONE lender in Arizona. 480-287-5714 WilliamAcres.com
Oct 15th 2014
by
PhilDu
You sure can, as long as your other qualifications also meet VA requirements. Credit score (over 620 generally) is just one of the minimum standards, but every loan is evaluated on the overall application.
Oct 15th 2014
by
rightst...
Depending on your residual income and any items that may be on the report that should be pretty easy. Most lenders will do 620 or 640 as the mid credit score.http://www.dcondron.rightstartmtg.com/RightStartMortgage,Inc
Oct 15th 2014
by
TheLoan...
Credit score sounds fine. There are other factors involved as well. Give me a call and I'll quickly and accurately ascertain your situation and issue pre-approval.
Oct 15th 2014