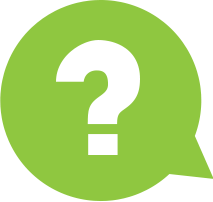 how do i go about appraising my home myself, without hiring someone?
i want to get an idea of my home value before putting my house on the market and searching for a new one. just looking to upgrade, new baby on the way and wive's inheritance. Though, were not quite ready to move
By alan_mchevy353100 from FL Nov 13th 2013
Powered by:

by
Mortgag...
Call a Realtor and get a CMA - Comparative Market Analysis.
Nov 13th 2013
Today's
Rates:
Searching Today's Rates...
by
jvondrak
Meet with a real estate agent - they will be able to tell you what you can realistically list the home for.
Nov 13th 2013
by
mlindo625
Alan, you can usually get an idea about the value of your home by looking up recent sales of that are comparable to yours. However, I work with several real estate agents that would be happy to give you an idea. Call me at 813-359-7196 and we can talk about the agent closest to your location.
Nov 13th 2013
by
eddie.r...
Hello Mr. Alan, the best way to do this is have a realtor do a comparable market analysis. This may be the closest to an appraisal. Its difficult to search the MLS for sold homes without being a member. You may want to check the property appraisers website to see if they offer recent sold homes in your area. Hope this helps.Eddie Rutledge321-704-0195
Nov 13th 2013
by
William...
Zillow.com, Trulia.com, your county tax assessors office, or any local real estate agent are all good sources to help you determine an approximate value, however, a full up appraisal is the only accurate way to get a valuation.. .. I'm a Broker here in Scottsdale AZ and I only lend in Arizona. If you or someone you know is looking for financing options, feel free to contact me or pass along my information. 480-287-5714 WilliamAcres.com
Nov 13th 2013
by
DaveMet...
As stated by others, you can contact a realtor in your area for a free market evaluation, or look at Zillow.com
Nov 13th 2013
by
PhilDu
AS suggested by others, pick a Realtor you'd like to work with and have them do the CMA. There is no cost to you, they'd just like the opportunity to list the property when you are ready. Good luck!
Nov 13th 2013