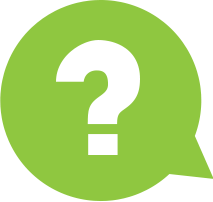 How can i qualify for a usda loan after my previous short sale?
Credit requirements an issue?
By justin_james858661 from IL Oct 8th 2013
Powered by:

by
Anthony...
How long ago was the short sale and do you have any idea what your credit score might be.
Oct 8th 2013
Today's
Rates:
Searching Today's Rates...
by
Ernesto
Justin,feel free to email me directly, i need more information to determine if i can assist you with your USDA purchase. Like FHA,VA, Fannie Mae or Frddie Mac, there are certain guidelines we need to meet in order to be qualifiedErnesto Marezemarez@thefederalsavingsbank.com301.535.2912
Oct 8th 2013
by
William...
It really depends on when the short sale took place. Currently USDA allows for a purchase 3 years from the date the property transferred out of your name. You will need to have sufficient credit scores, with most lenders requiring a 660 or better. .. I'm a Broker here in Scottsdale AZ and I only lend in Arizona. If you or someone you know is looking for financing options, feel free to contact me or pass along my information. 480-287-5714 WilliamAcres.com
Oct 8th 2013
by
JamesBa...
Standard waiting period required following a short sale for an USDA guaranteed home loan is 3 year from the date the title transferred to new owner. Less than 3 years from transfer date may be considered with acceptable extenuating circumstances. Be free to reach out to my team as we are here in NW Indiana.
Oct 8th 2013
by
DaveMet...
Three years minimum.
Oct 8th 2013