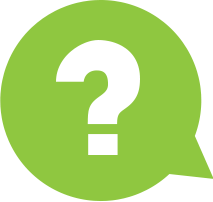 cannot be on mortgage because of credit - can i gift my wife funds for down payment?
money is not in joint account
By ianw20berst84623800 from LA Sep 24th 2014
Powered by:

by
ArborLe...
Yes, it should be allowed with several, if not all, programs we offer with proper documentation. If you would like to get prequalified with a Louisiana based lender, please let me know. Kevin 985-867-8334 kmorgan@arborlending.net
Sep 24th 2014
Today's
Rates:
Searching Today's Rates...
by
garth@g...
Absolutely. Not a problem. Good be some variable depending on what type of loan. Call 225 300 8895 if you need some help. Good Luck!
Sep 24th 2014
by
cellison
Louisiana is community property state, Not an issue - You would be on title just not on mortgage. Would be happy to work with you, you can apply on line at www.southwestfunding.com/cellison - Good Luck! Christine Ellison , Hammond, LA. 985-956-7555
Sep 24th 2014
by
PhilDu
Sure, just has to be properly documented including a 30 day bank statement showing you have the funds to give her.
Sep 24th 2014
by
William...
Yes.. all conforming loan products allow for one spouse to gift the other the required funds for down payment and reserves.. I'm a Broker here in Scottsdale AZ and I only lend in Arizona. If you or someone you know is looking for financing options, feel free to contact me or pass along my information. William J. Acres, Lender411's number ONE lender in Arizona. 480-287-5714 WilliamAcres.com
Sep 24th 2014