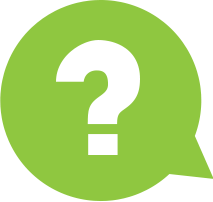 Can i refinance my 1st mortgage without affecting my second?
How would i go about this
By MarcusAZ_0103689 from AZ Sep 24th 2013
Powered by:

by
William...
Hey Marcus.. you can refinance just the first mortgage. The 2nd will have to "Re Subordinate" (paperwork handled by your mortgage guy), but it can absolutely be done.. .. I'm a Broker here in Scottsdale AZ and I only lend in Arizona. If you or someone you know is looking for financing options, feel free to contact me or pass along my information. 480-287-5714 WilliamAcres.com
Sep 24th 2013
Today's
Rates:
Searching Today's Rates...
by
Charlie...
Yes, if the 2nd mortgage holder will agree. They may or may not charge a fee to do this. Your lender that is refinancing the 1st want to ask them for a subordination package.
Sep 24th 2013
by
Adriell...
Hi Marcus, yes this is fairly common. Your mortgage professional will just need to re subordinate your 2nd. This means that it will put the 2nd in second position again behind your new first mortgage.
Sep 24th 2013
by
awiechert
Hi--you absolutely can. However, it depends what your final combined loan to value would be. If you are interested, I would be happy to discuss with you further, awiechert@peoplesmortgage.com. Thank you
Sep 24th 2013
by
DaveMet...
Yes, if the second will cooperate. Contact the second lender, with the new terms on the first, the appraisal value and proposed closing date.
Sep 24th 2013
by
gardesson
Yes Marcus it can be done. Call Mohave State Bank in Lake Havasu just up the road from you. Ask for Russ or Jeff and they will take good care of you. 928-855-0000 or if you would like you can apply online at www.mohavestbank.comGary ArdessonMortgage Dept. Manager
Sep 24th 2013
by
SeanYoung
Yes, as long as your 2nd mortgage lender will subordinate their position and agree to stay in 2nd. Your lender will submit a subordination agreement to them. Your lender will charge for the subordination request and you may or may not have to pay for depending on who you are using for your new loan. The process can take up to a month after it's submitted so you will need to plan for a small wait. Best wishes, Sean
Sep 24th 2013
by
msilkw_...
The short answer is yes, as long as your 2nd mortgage holder is willing to stay in second position after the new loan you'll be taking on the home.
Sep 24th 2013
by
Jericho...
Yes you can, but ONLY if your 2nd mortgage lender agrees to remain in 2nd position.
Sep 25th 2013
by
PhilDu
As others are saying, sure you can - as long as the holder of the 2nd cooperates, and they usually do. It's a great time to move forward, rates have dipped from recent 2 year highs. William Acres at Velocity who answered previously always has knowledgable comments, suggest you give him a call for help. Good luck
Sep 25th 2013
by
Mortgag...
Just subordinate the 2nd
Sep 25th 2013