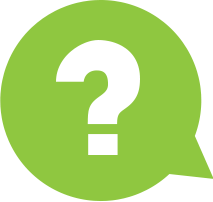 Can I qualify for an FHA loan, how strict are the requirements?
We are over the 3 year mark for our short sale in Nevada
By AntonioJr_Barranca9912911 from NV Sep 13th 2013
Powered by:

by Cynarab...
Hi Antonio Yes you can qualify for an fha mortgage since its been 3 years for your short sale. In fact fha will make exceptions after 1 year with documented extenuating circumstances. Such as illness, divorce, loss of job etc.Have you re-established your credit?That also helps.But yes you can get financed Let me know if you have any questions or need help with a mortgage 714-325-0855Cynara Baines
Sep 13th 2013
Today's
Rates:
Searching Today's Rates...
by
Franco
Yes, we have both FHA and Conventional financing available after a short sale. You can call me at 702-420-2250 for details. Franco - Branch Manager
Sep 13th 2013
by
Franco
If you don't go FHA, you could save a lot of money in monthly and up front mortgage insurance. I do have conventional programs that allow for short sales after only (2) years with no mortgage insurance. Please call us for details. 702-420-2250 Franco
Sep 13th 2013
by
aundrea...
Hi,You are eligible for FHA financing now. Requirements aren't as strict as the media leads you to believe. I'm local in NV, have been lending for over 16 years and would be glad to help get you pre-approved. Aundrea Beach-Greco 702-326-7866 or info@aundreabeach.com
Sep 13th 2013
by
rhanson
As mentioned in previous posts... yes you can qualify. I lend nationwide and have a great deal of flexibility in this area. Feel free to contact me if you wish to discuss or understand further details.Regards, Robert Hanson- 240-752-7549 - robhanson@emortgagegroup.com
Sep 13th 2013
by
PhilDu
Being past the 3 year mark is a big help but it will also depend on other normal mortgage factors including credit score and profile, debt ratio's, income stability, reserves, type of property, etc. Good luck!
Sep 13th 2013