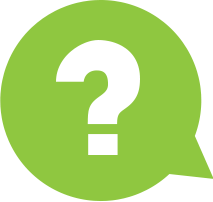 Can i fire my realtor and get a new one?
My husband and I have been looking at houses on our own for about 2 years. We were not ready yet to buy but we will be soon. Every time we have had to find the homes and the realtor only gets us in those locked doors. She does very little and has recently taken almost 2 days to get back to me on email on whether or not we can see some homes. I am frustrated and feel like I am doing more of her job than she is. We never signed anything, she was referred to us by a friend. Can I just stop contacting her and go with a new realtor that maybe has more time for me?
By cheryl.holmes428 from CA Nov 20th 2013
Powered by:

by
BertCar...
You say you are not ready to buy, but will be soon. If you are not going to be ready within the next 30 days, asking your realtor to drop everything and get back to you to look at a home that you are not ready to buy is unreasonable. If your timing is more current than that, then your Realtor should be more responsive. If your communication about timing has been clear and she is not performing, you may have a couple of options. Although every state is a little different, but in most states, if you have "hired" this person to represent you in finding and purchasing a home, you would likely have signed an employment or engagement agreement. If you did, then you would need to read the terms to see under what conditions you can fire her. If you have not signed any agreement, then there are no restrictions and you are free to use someone else of your choosing. ~ Bert Carpenter, The LoansA2z team of NOVA Home Loans ~ NMLS 40586 ~ Certified by the National Association of Mortgage Professionals and Licensed in California and Arizona ~ www.LoansA2z.com 888-889-9950
Nov 20th 2013
Today's
Rates:
Searching Today's Rates...
by
DaveMet...
Sorry for the poor service. You may select a new realtor at any time. Look for a "buyer's broker", who works for you, not the listing agent. The only written contract is between the seller and seller's broker. Good luck on your search.
Nov 20th 2013
by
rhanson
You have not signed anything so legally you can use any realtor you wish. To be fair she may be discouraged by the fact that you are not ready to buy anything yet. That does not, of course, excuse not responding to your calls or emails. If you would like additional info or have questions my email is robhanson@emortgagegroup.com. (I respond faster than 2 days generally !!)
Nov 20th 2013
by
FirstAl...
Hi Cheryl,Yes, since you have not signed an exclusive agreement with that Realtor, you may have another represent you. I have a rather large database of Realtors I have worked with through the years. Please contact me and I will put you in touch with a more responsive Realtor.Nelson Otero, NOtero@FirstAlliedFinancialServices.com, 714-373-5700
Nov 20th 2013
by
TimSoto...
I understand your frustration. The reason you're not receiving the attentive service from the agent is because, as you mentioned, you're not ready to buy and have not signed an agency agreement with her. So she's under the impression that you're not a serious buyer. Being in you're situation, it's not unusual for a potential buyer to do all the planning and legwork themselves. Once you get pre-approved and sign an agency agreement, any agent would put more attention toward your buying process. And Yes, if you haven't signed anything with the agent, then you are able to seek services from another. I hope my answer was helpful. Please feel free to contact me if you have any other questions. Kindest regards, Tim SotoTruth Realty & Investment, Inc.CA DRE 01822648Direct: 805-794-9433E-mail: TimSoto2000@gmail.comwww.TruthRealty.net
Nov 20th 2013
by
William...
You can fire your realtor at any time, regardless if you signed an agreement or not.. if there was a buyer/broker agreement, then there are provisions as to how to release her.. however if you purchase a home that she has already shown you, then she will get compensated, even if you use a different realtor.. but I think you need to step back and look at the circumstance... self admittedly, you are not looking to purchase now, although you've been looking for 2 YEARS???.. and if your realtor is any good, she is probably busy with folks that ARE looking to buy now, and if you WERE looking to purchase right away, you would be angry with her if she pushed you off to show someone who isn't ready. She also understands that any home that you look at now will probably be gone by the time you decide to purchase so she's probably questioning why you would want to go out and look knowing your not ready.. The fact that she has spent any time with you at all speaks to her integrity.. Most other agents would not even take the time of day to show you a home if your not ready.. Believe me, once you're ready, you will get her undivided attention, and my advice would be to take a look at this scenario from her standpoint... .. I'm a Broker here in Scottsdale AZ and I only lend in Arizona. If you or someone you know is looking for financing options, feel free to contact me or pass along my information. 480-287-5714 WilliamAcres.com
Nov 20th 2013
by cheryl....
Thank you all for good honest answers. Yes, I do believe it is partially my fault since we engaged with her before we were ready to buy, but at the same time, I do not want to sacrifice not finding the best home I can find by being polite to a realtor. I will send her a small gift for helping me till now but look for another referral. Thanks again, this is a helpful web page.
Nov 20th 2013