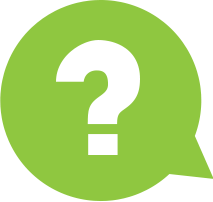 Can i build a home ith a va mortgage?
Looking to contract a $300k project, have 1/3 of the funds for it between me and some family. I'd like to get the rest financed using wife's VA benefits. Is this possible? Especially with the amount we have to put down
By jhallsno736730 from NM Sep 3rd 2014
Powered by:

by
PhilDu
You'll have to get two loans, first a construction loan then pay that off with a VA refinance when the home is completed. If you have 1/3 to put down, you may just want to get a conventional loan - it may be easier and less expensive in the long run.
Sep 3rd 2014
Today's
Rates:
Searching Today's Rates...
by
Mikesch...
VA is only a guarantee on a mortgage they don't do construction Loans and that is what your going to need if your building a house. You can find money that someone will lend but it's going to be a higher rate. Once the home is done you can always use the VA to do a re-fi on the home paying off the loan you got with the higher rate to get the home built.
Sep 3rd 2014
by
PhilDu
PS> that would mean a construction loan that converts to a conventional loan when the home is completed but you only close one time.
Sep 3rd 2014
by
GAlende...
As Phil stated with ~30% to put down you may be beter off with a conventional construction-permanent loan. I offer this product. I also recently spoke with a lender rep that advised he offers the product in question(VA Construction loan). I am unsure if they are offering it in NM. Let me know if you would like me to connect you with this person, or if I can be of assistance. Clyde Penton NMLS# 979755 404.604.7013 CBC National Bank www.cbchomeloans.com/clydepenton
Sep 5th 2014