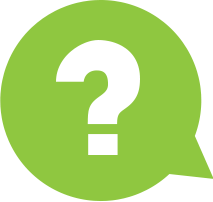 Are piggyback loans still around?
Want to pick up a second property and get rid of PMI. My credit is 746
By konawells78623598 from PA Jul 11th 2014
Powered by:

by
cgummer...
Yes, some lenders have the 80/10/10 with 10% down, 80% 1st and 10% 2nd. Start by contacting local loan officers in your area.
Jul 11th 2014
Today's
Rates:
Searching Today's Rates...
by
William...
Very, very few lenders are offering this type of loan and the main reason is that mortgage insurance is so inexpensive now, that it makes more sense to pay MI than a high rate on a 2nd mortgage (assuming you have 5%/10%/15% down payment). All conventional loan products require you have a minimum of 5% down, so there is no 100% financing on conventional loans. But the MI with 5% down on a 760 or above credit borrower is about $54 per month for every $100K financed. And once you have paid at least 24 months, and have reached 20% equity in your property, you can ask the lender to remove the MI without having to refinance. Contact a local mortgage broker in your area and let him look at your complete loan profile... he can put together several different loan scenarios for you to look at.. I'm a Broker here in Scottsdale AZ and I only lend in Arizona. If you or someone you know is looking for financing options, feel free to contact me or pass along my information. William J. Acres, Lender411's number ONE lender in Arizona. 480-287-5714 WilliamAcres.com
Jul 11th 2014
by
icrespo...
Yes- We offer financing of upto 95% with no MI for loan sizes upto $417k; 90%LTV for Jumbos >417kThis would be the same on a purchase loan or a refinance.Iris- 484-881-3260
Jul 11th 2014
by
Creativ...
Assuming what you mean by picking up a 2nd Property is that you are buying this as Investment, then my answer would be No to any Piggy Back Loans. Also, you would not likely be paying MI as your LTV would be capped at 80% or below!
Jul 11th 2014
by
edfallon
It is possible that I could do it, but I would need a whole lot more information. Please contact me through my profile and I will be happy to discuss.Ed Fallon NMLS#144708 Univest Bank & Trust Co.
Jul 14th 2014