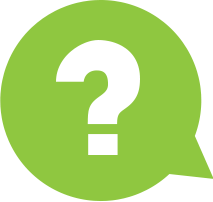 anyway around 12 month wait on renting my fha loan property if i live there too?
My employer is issuing furlough 1 day a week and extra income is necessary at this point. Will i get fined?
By jerimiah_dixon1210992 from CO Sep 30th 2013
Powered by:

by
mortgag...
Honestly you can rent it out now. As long as you are making your payments there won't be a problem.
Sep 30th 2013
Today's
Rates:
Searching Today's Rates...
by
William...
If you live at the property, and your renting out a room, then there is no wait period necessary.. If however you just purchased the home, and you now intend to rent the property and move out, then that could be a serious issue.. with most lenders, so long as you make the payments, you should be ok, but under your FHA agreement, you were to live in the property for a minimum of 12 months before renting it out. This is crucial, since FHA loans are for "owner occupied" properties. If you purchased the property as "owner Occupied" but you immediately rented it out, that would be loan fraud, and you could possibly be subject to penalties.. I'm a Broker here in Scottsdale AZ and I only lend in Arizona. If you or someone you know is looking for financing options, feel free to contact me or pass along my information. 480-287-5714 WilliamAcres.com
Sep 30th 2013
by
Bneuwirth
If you are residing in the residence and you lease a portion of your home out, you are not in violation or would have ever been in violation of terms and conditions of your contract with the lender. The terms and conditions you are referring to only apply in the event you vacated the property and turn it into a rental.
Sep 30th 2013
by
TheHome...
Since you are also living there, you can rent a portion of the property anytime you want. The 12 month period you are referring to is if you do not reside in the property and rent it to someone else.
Sep 30th 2013
by
DaveMet...
Since you live there, it is still your "primary residence", and you may rent out rooms, if you desire.
Sep 30th 2013
by
Jericho...
If it's still your primary resident, you should not have any problem.
Sep 30th 2013