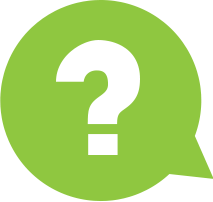 Anyone know of bridge loans or similar options available in South Carolina?
We are looking at a $437,000 purchase price for a land/home combo and the builder requires a construction loan. We wanted to try to sell our current home while the new one is being built, in hopes to avoid moving twice and uprooting our family.
By mslissap183 from SC Feb 19th 2016
Powered by:

by
Todd Gl...
Most companies in the area require 10-20% down for conventional loans. If you are a Veteran, we have loan options that can use your VA loan benefit, if you available VA eligibility. No matter what loan type is needed, please call my construction specialist, John Crivea at 864-907-1089.
Feb 19th 2016
Today's
Rates:
Searching Today's Rates...
by
William...
Constructions loans faded away after the mortgage crisis.. they are just now making a come back.. not everyone has this loan product, in fact most don't, but there are some lenders out there that have it.. you will just have to shop around.. regardless. you're going to need close to 20% down for those lenders that do have this loan product.. There might be other loan products available, but we would need to see your complete loan profile to advise you properly.. for this reason, I suggest you contact a LOCAL mortgage broker and apply with them. Once they see your complete loan profile, they will be better equipped to advise you properly. Also, by applying with your LOCAL Broker, you have an advantage because he's familiar with local customs and works with many lenders with each one offering a different type of lending program. This is unlike the local bank which typically only has a few lending programs. The more lenders, the more lending options, and the more likely your scenario will be accepted.. Plus, the broker is experienced in seeking out the best loan terms for your particular scenario, and he has lower overhead which typically results in lower rates and fees than most of the larger lenders.. I'm a Broker here in Scottsdale AZ and I only lend in Arizona. If you or someone you know is looking for financing options, feel free to contact me or pass along my information. William J. Acres, Lender411's number ONE lender in Arizona. 480-287-5714 WilliamAcres.com NMLS# 226347
Feb 19th 2016
by
JustinM...
We offer these types of loans in SC, but you would need to qualify based on income/credit and so on. In addition, we will want to approve the builder/general contractor of the home. Feel free to contact me if you have any further questions. Thank you, Justin Murray / JMurray@WintrustMortgage.com / (312)256-4065
Feb 19th 2016
by
jessest...
You may need to call a hard money lender
Feb 23rd 2016
by
robert....
Have you considered doing an equity line on your current property? This could meet your needs for what you are trying to do. Thanks.
Feb 26th 2016