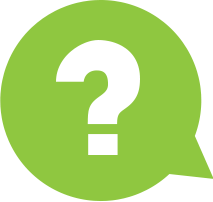 1st time homebuyer
I am trying to build my credit, I would be a 1st time home buyer, I have went through the LexingtonLaw, trying to restore my Credit, But all they did was take my Money!I am doing everything I need to get into my own home!
By mygrandee2272 from IA Sep 23rd 2015
Powered by:

by
jessest...
i help many clients with rebuilding there credit scores. The bottom line is you need to get a copy of your credit report and pay off any collects, liens or judgments that are listed on the reports. For any active credit cards you may want to pay the balance down to 30% or 40% of the limit of the card. Once you go over the 50% limit of the credit card your scores may drop and the higher the balance the lower the credit scores may go.
Sep 23rd 2015
Today's
Rates:
Searching Today's Rates...
by
jessest...
The other thing you can look into is open a new credit card, you need positive active trade lines to help re build the credit scores.
Sep 23rd 2015
by
William...
You need to get a copy of your credit report, but DO NOT pay off anything until you speak to a credit professional. When it comes to credit scores, the older an account is, the less impact it has on your score.. if you go and pay a 6 year old collection, you can actually lower your score rather than improving it.. There are many companies out there who do credit repair, with the majority of them getting little to no results.. so it might be better to contact a LOCAL mortgage professional and find out who they use for credit restoration.. if they have had good results, you can do your due diligence and investigate the company on your own.. if they check out.. then use them to help you get your scores up.. I'm a Broker here in Scottsdale AZ and I only lend in Arizona. If you or someone you know is looking for financing options, feel free to contact me or pass along my information. William J. Acres, Lender411's number ONE lender in Arizona. 480-287-5714 WilliamAcres.com NMLS# 226347
Sep 23rd 2015